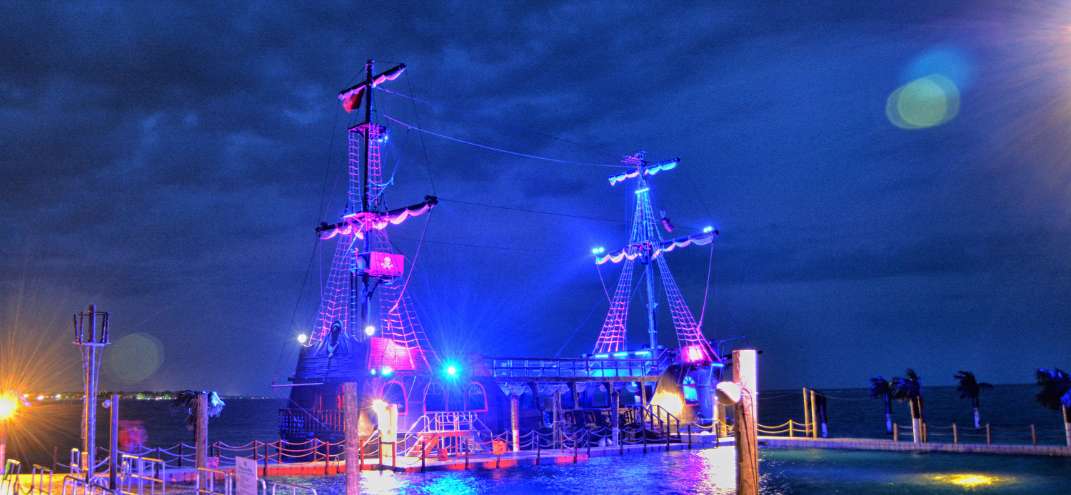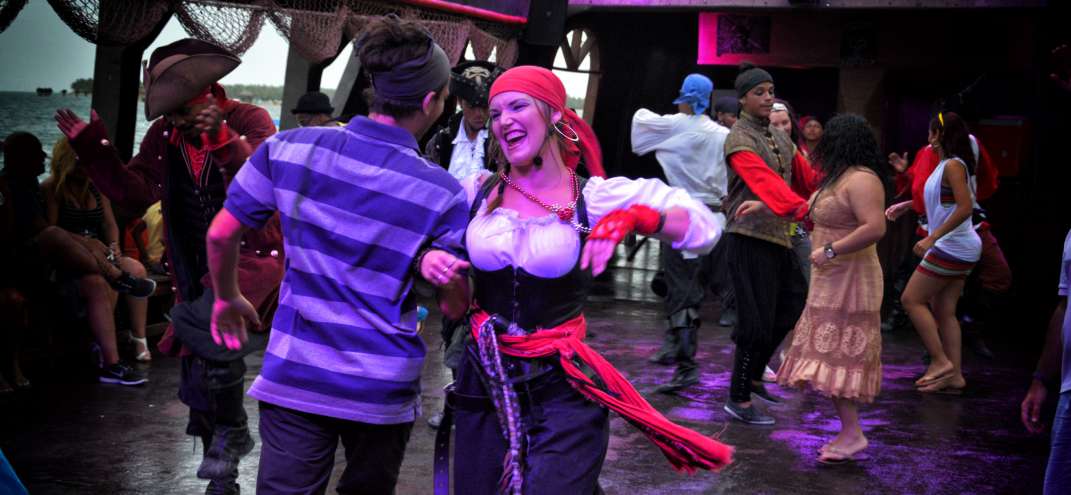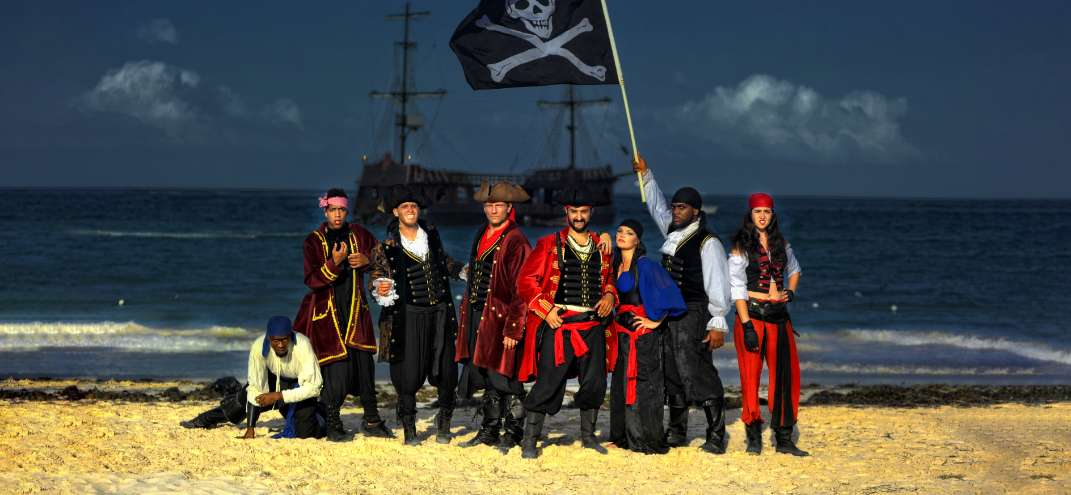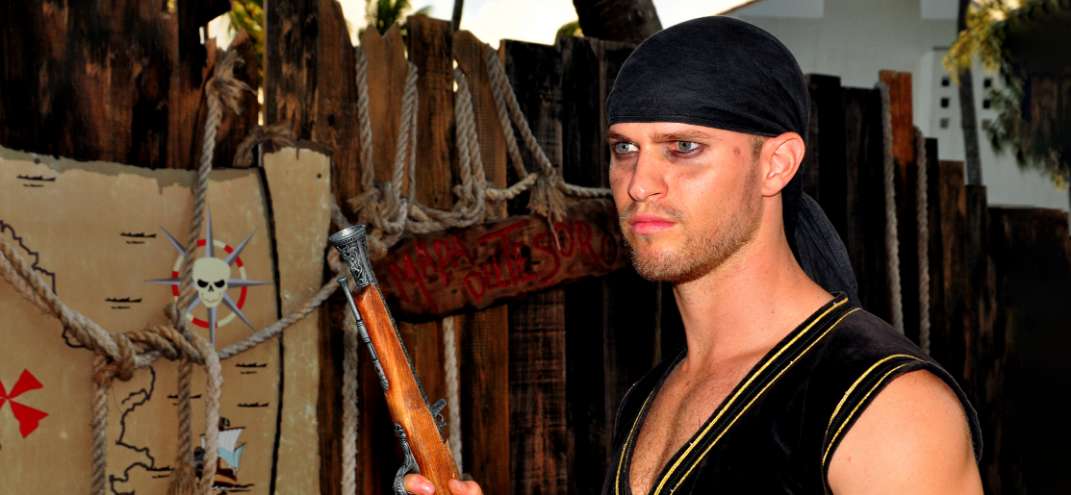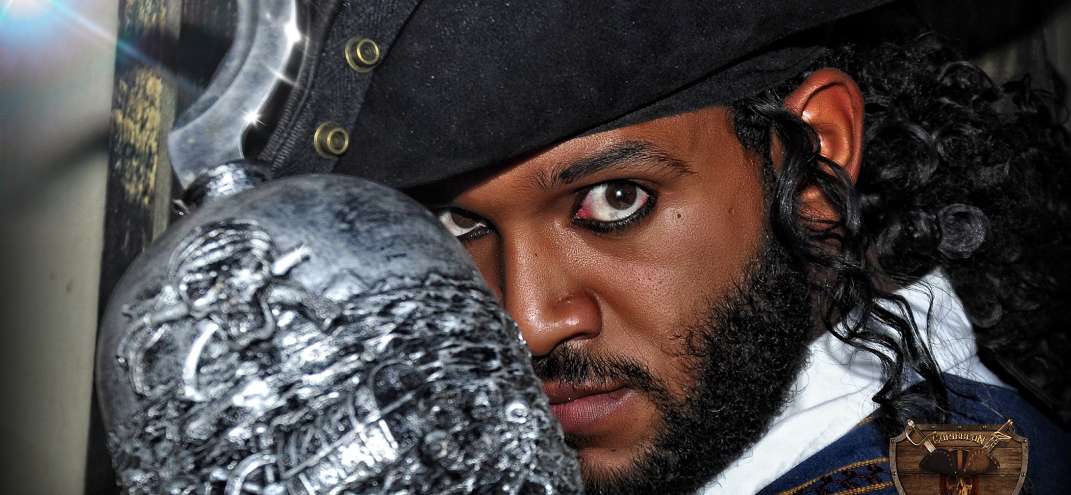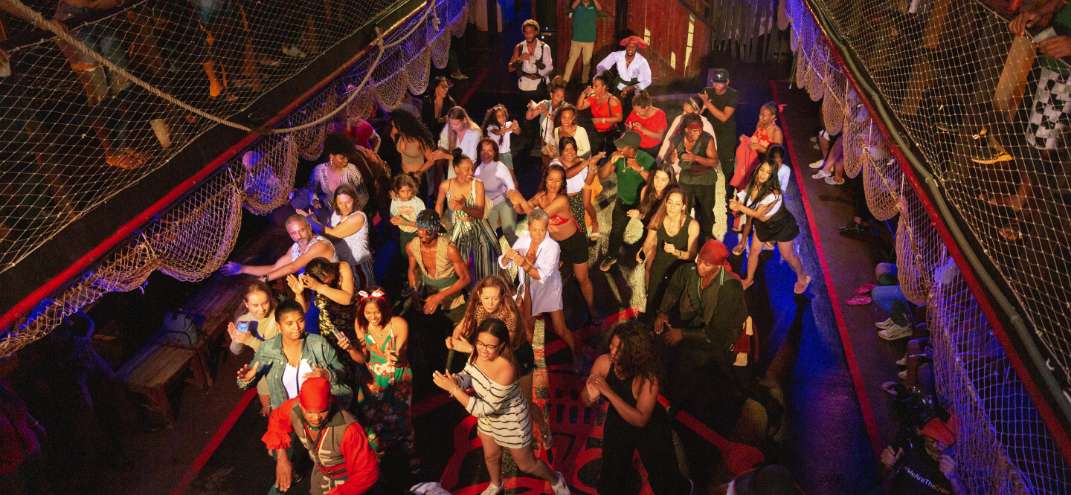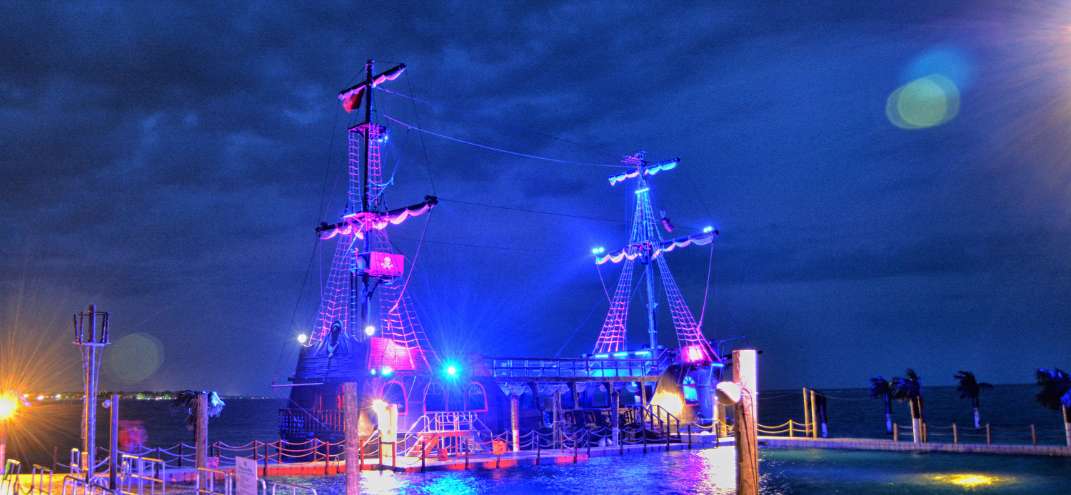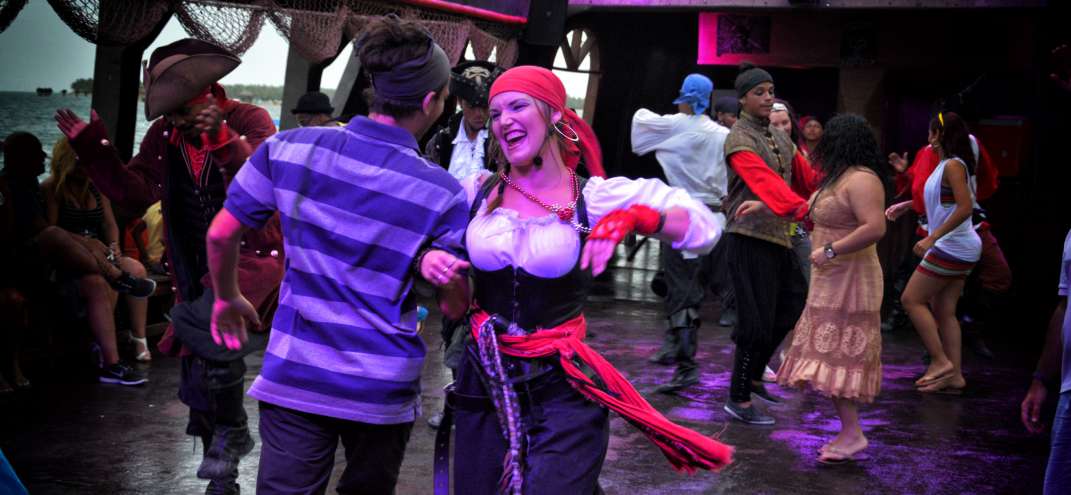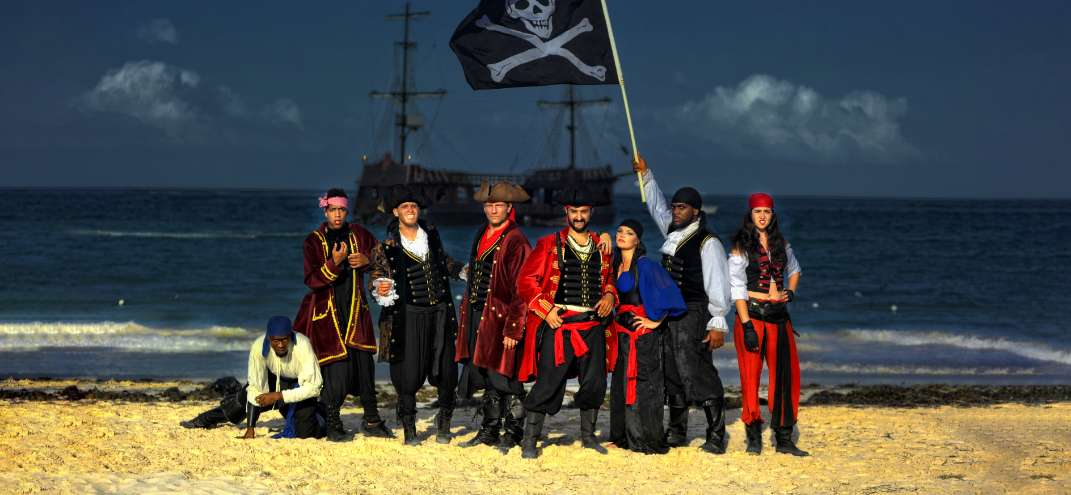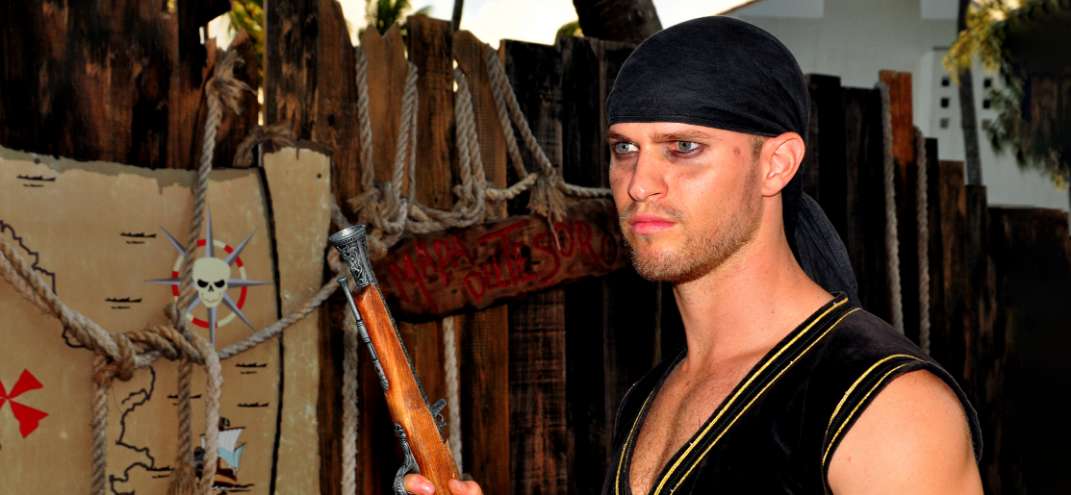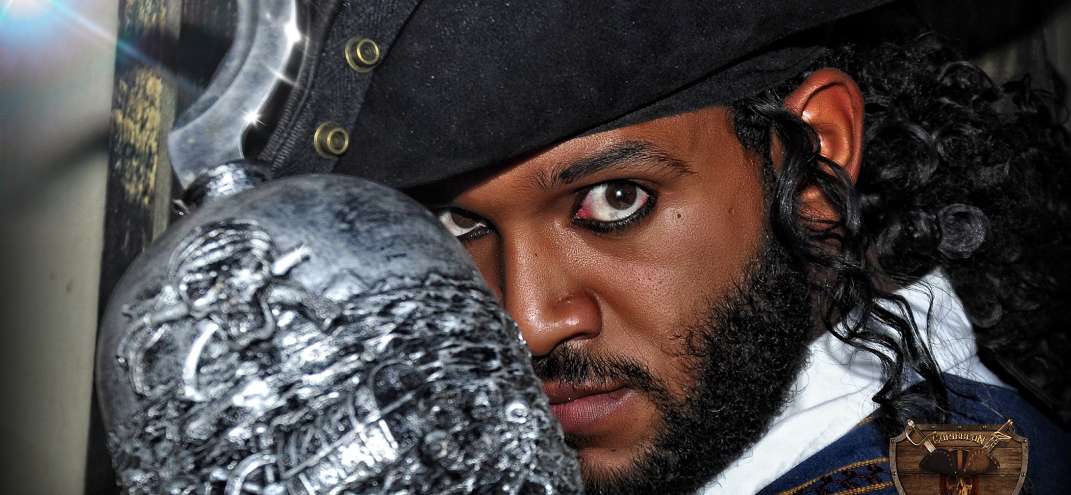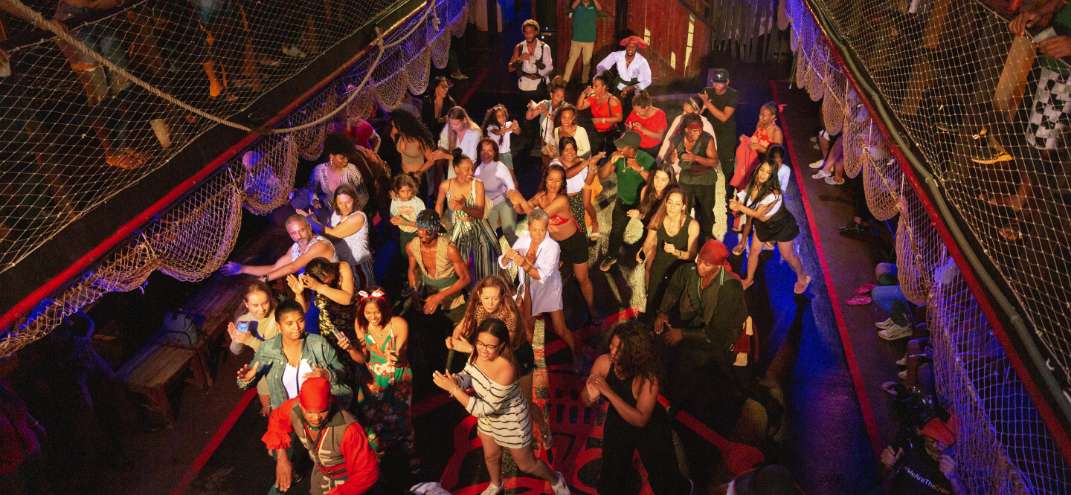 Caribbean Buccaneers Tour + Dinner in Punta Cana
Navigate guided by our extravagant buccaneer pirates of the Caribbean on the ship "La Hispaniola," where you will receive training to become a true king of the Caribbean sea, enjoying and participating in an adventure that will take you through time, creating the illusion of being a real pirate.
What to expect
Pirate training and 3 hours of the show on board the Hispaniola.
Unforgettable view facing the sea on the island of sharks.
Music to dance with the pirate crew and your companions.
Tons of Buccaneers fun!
Description
Sail over the Caribbean while receiving knowledge from buccaneer pirates, to later arrive on a platform over the sea, and enjoy a delicious dinner in Punta Cana, delighting in a chicken breast with rice and salad (for $30 USD more, you choose between shrimp or beef ) in addition to the night view that you will never forget. The return with music will make you vibrate and dance to the rhythm that only our pirates can do.
What's include?
Itinerary
6:00 pm Arrival at Ocean Adventures.
6:00 - 6:30 pm Welcome, check, and briefing on board La Hispaniola. Sail to the coral reef.
6:30 - 7:00 pm Sail aboard La Hispaniola, rebel pirates show, shark island.
7:00 - 8:10 pm Drinks and dinner on the deck.
8:10 - 8:40 pm Sailing back to the base, denouement of the pirate story, drinks, party, and dancing.
8:40 - 8:55 pm End of the excursion and arrival at the beach.
03 Hours approx. + Round trip transfer to the hotels.
Additional Information
The age to carry out the activity is from 1 to 5 years free, and children from 6 to 12 years (US$49), children from 13 and up adult price from US$119.
Remember that you can improve your dish by choosing Steak or Shrimp in your shopping cart for US$30 more.
Bring comfortable clothes.
It is suggested to bring cash or a card for souvenirs or additional services.