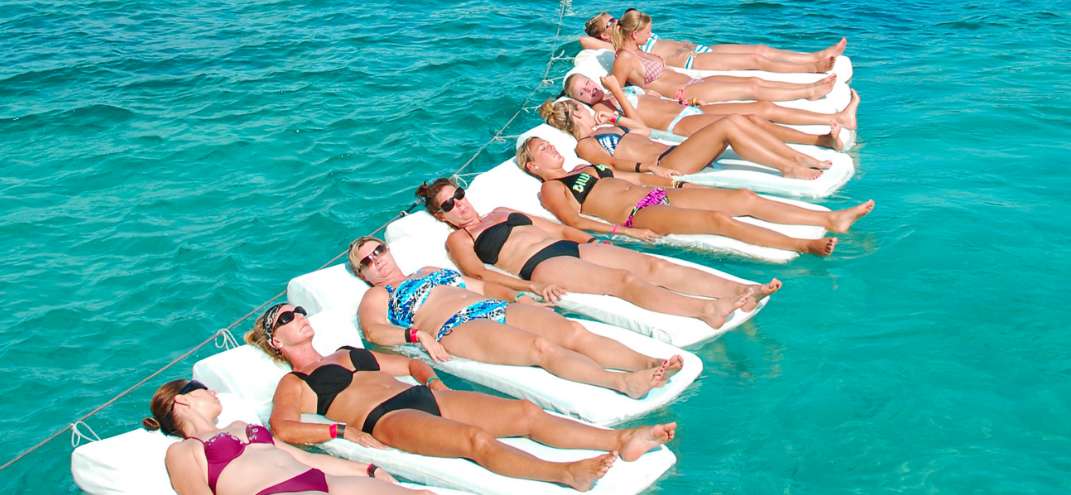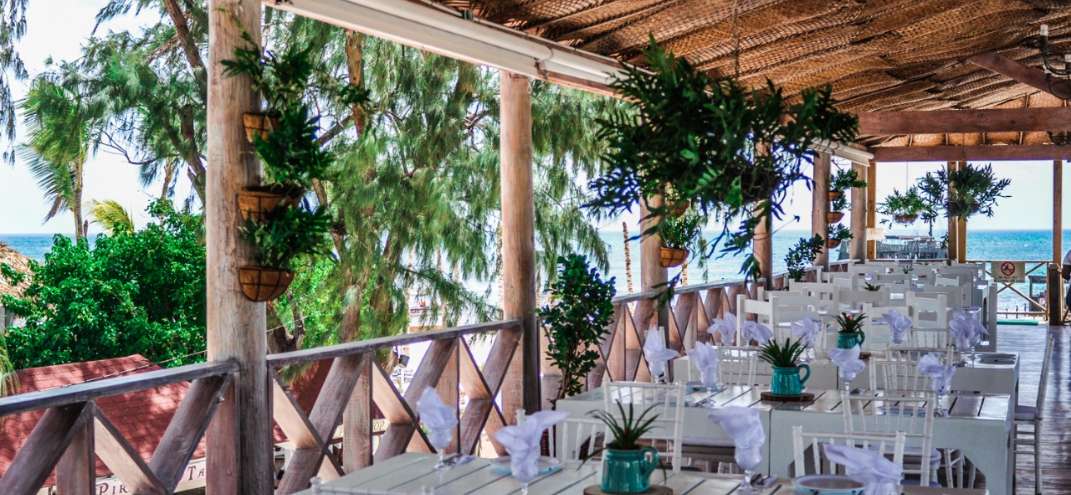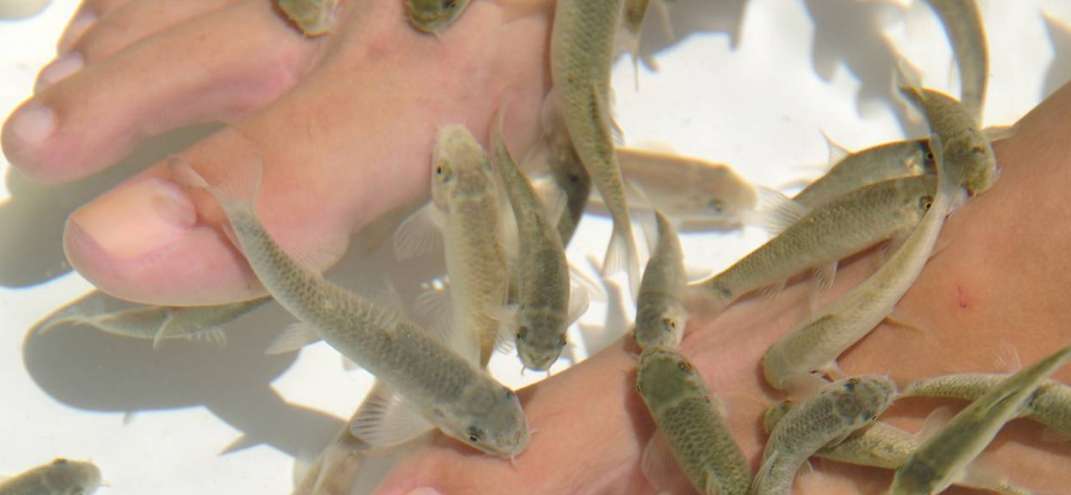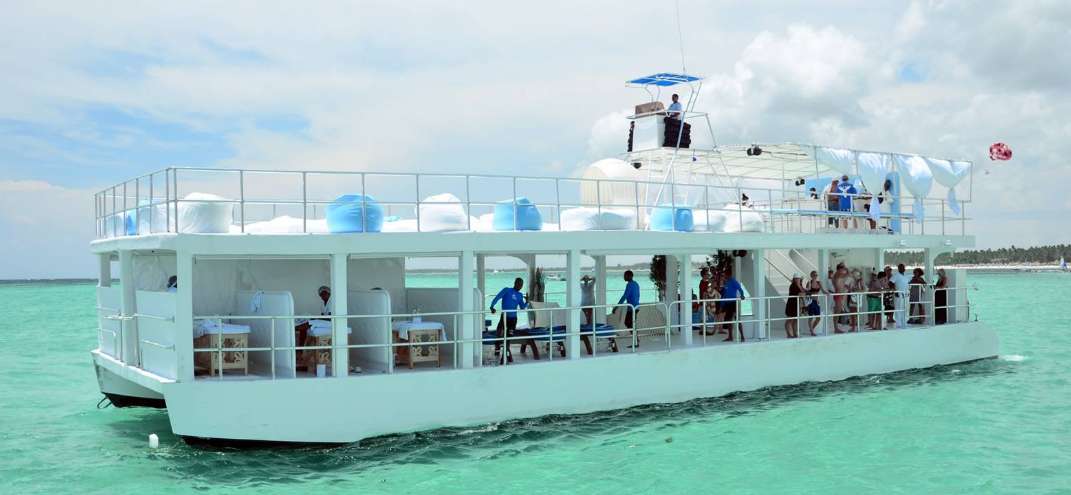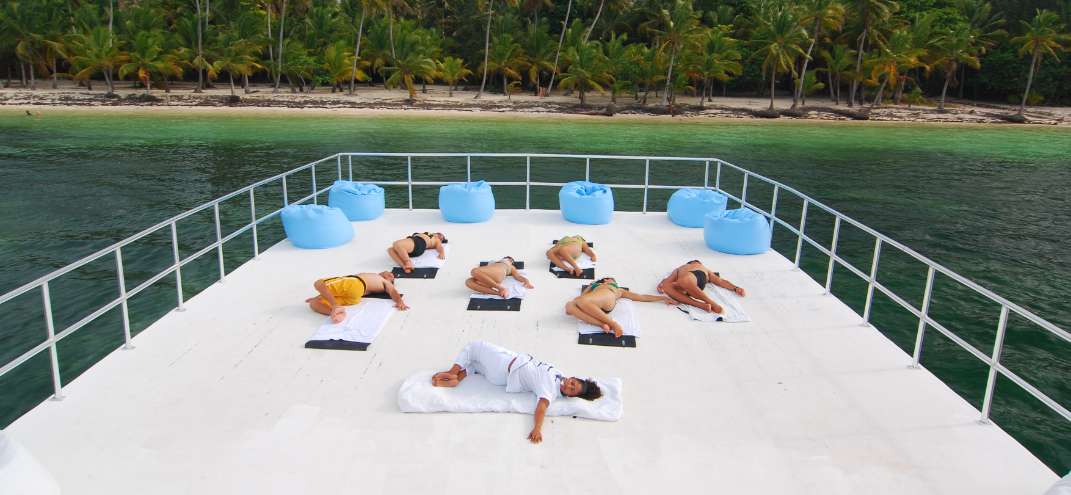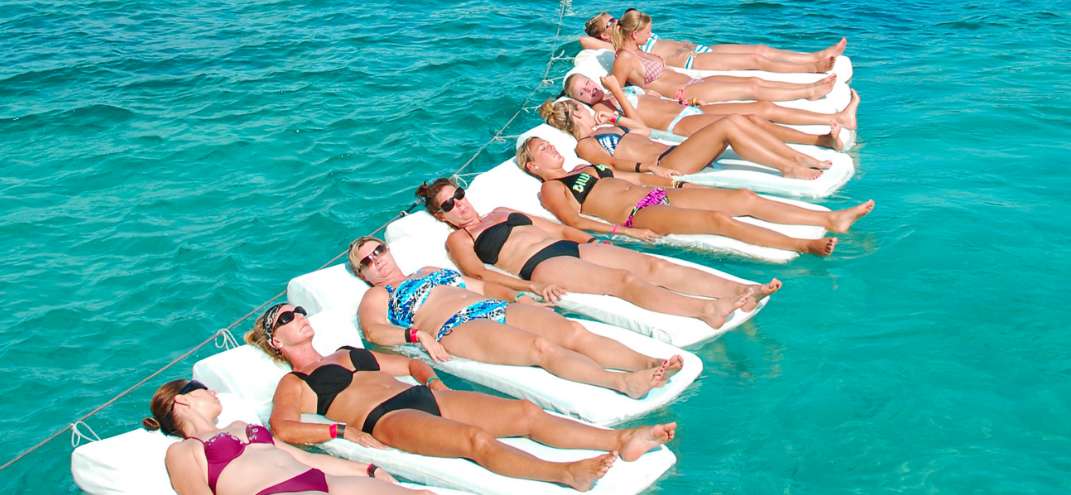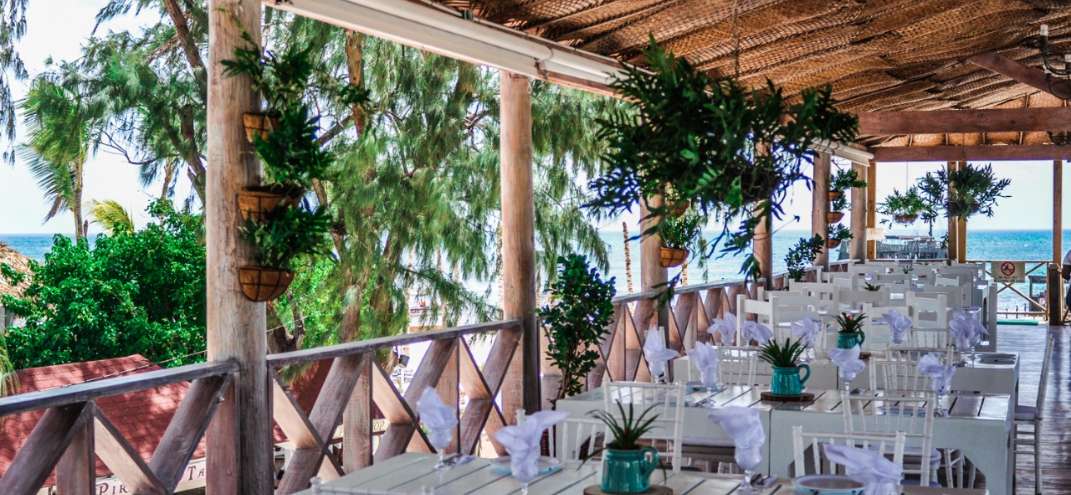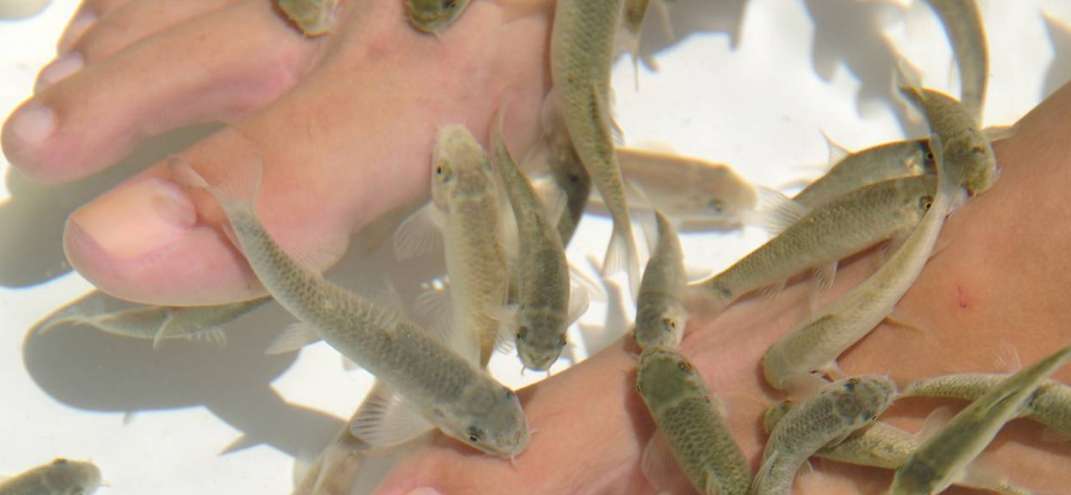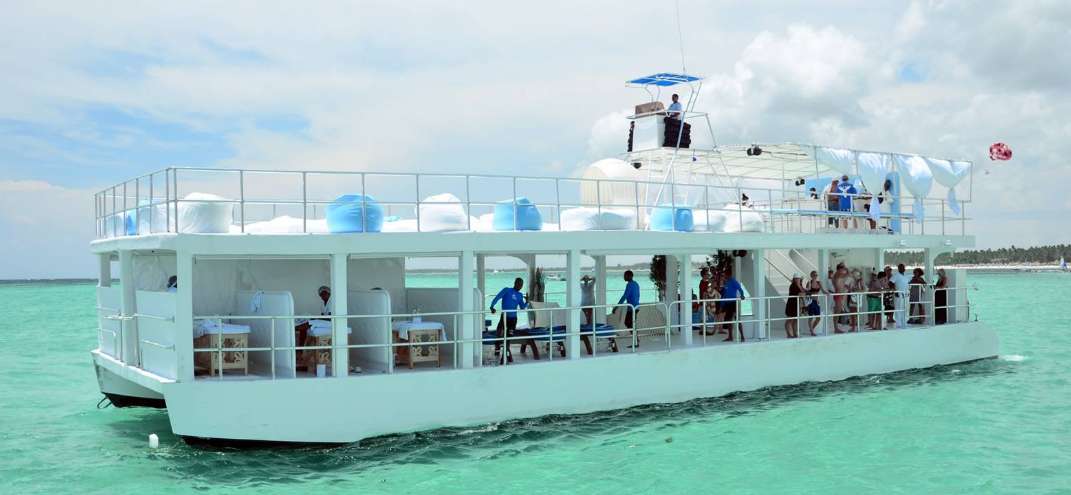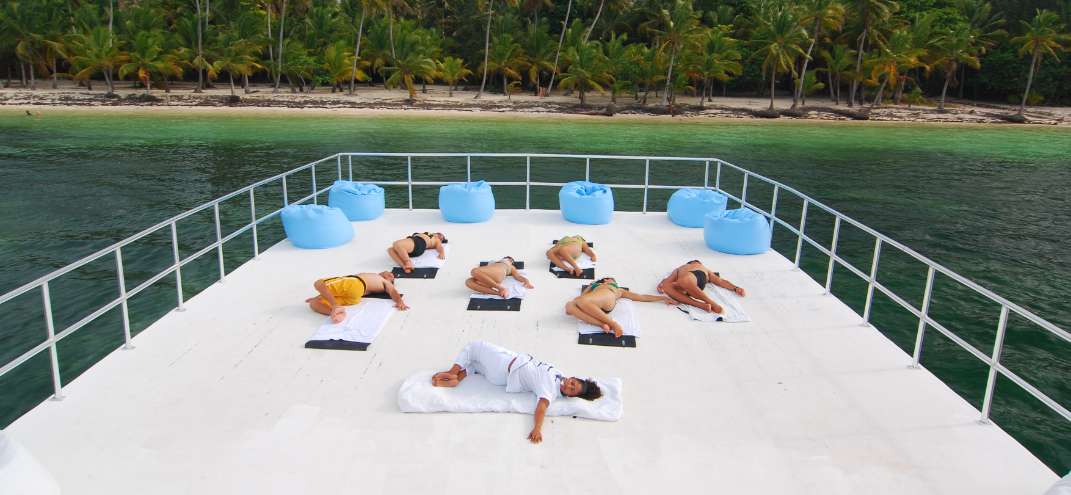 OCEAN SPA IN PUNTA CANA
Pamper your body in an Ocean Spa in Punta Cana!
Combine the marine environment while you enjoy a delicate massage and total relaxation on a floating mattress on the sea, and stretch your body doing Yoga and Bio Pilates.
What to expect
The Ocean Spa also involves small fish that give your feet natural exfoliation.
Unique and unforgettable moments surrounded by the incomparable blue sea of ​​the Caribbean. Peace, relaxation, and renewal for body, mind, and soul.
A new way to relax on the water in a delicious way to spend a day of your vacation in the Dominican Republic.
Description
On the Ocean Spa in Punta Cana, you will enjoy a VIP day with the caress of the sun and the accompanying breeze. On board a catamaran, you will have various activities and total relaxation that will revive you. We will awaken all your senses with melodies, natural drinks, massages, and treatments that help you replenish energy, release tension and release toxins.
What's include?
Itinerary
The tour starts at 9:00 a.m. on a catamaran.
Expert fish in dermatology that gives natural exfoliation to your feet, leaving your skin regenerated.
Bio-pilates is a novel system of exercises combining slow precision movements, breath control, and focus on specific muscle groups.
The floating mattresses provide you with a moment of complete peace and relaxation with the movement of the water and calming music.
We have full body exfoliation with natural products and relaxation massage, as well as electronic ionization machines that will leave your skin soft, relaxed, and free of toxins.
Food at the exclusive seafood restaurant includes couscous, beef wire, chicken or vegetables, salad, and much more, then head back to the relaxing upper deck of the Spa in Bávaro.
12:30 pm The Ocean Spa in Punta Cana ends.
Additional Information
Minimum age 18 years.
Bring swimsuit, sunscreen, and camera
Pregnant women can not participate.