OCEAN SPA EN PUNTA CANA
Prepare for being delighted with personal care treatments, relaxing Sun, and a beautiful sea! A caress for body and soul in a white floating spa. The Caribbean awaits to give you a warm embrace.

Departures from Bavaro, Punta Cana, Uvero Alto, Cabeza de toro and Bayahibe
INCLUDED
Pick-up/Drop-off
*Only on selected locations
Lifejackets
ACTIVITIES
Bio Pilates
Massages
Foot detox
Yoga
Fish pedicure
Spinalator bed
SCHEDULE
DAYS OF THE ACTIVITY
Tuesday to Saturday
The transportation will pass for you approximately 2 hours before your activity. Please be ready to avoid setback.
REQUERIMENTS
RECOMMENDATIONS
Bring swimsuit, sunscreen, and camera
PRICES
DESCRIPTION
With the Dr. Fish Ocean Spa, you will enjoy an incredible day with the caress of the sun and the breeze as your accomplices. Aboard a catamaran, you will treat yourself with an abundance of activities and relaxation that will revitalize you. We will pamper all your senses with music, fruit beverages, massages, and treatments that can help gain energy back and free tension and toxins. It is a delicious way to spend a day of your vacation in the Dominican Republic.
WHAT TO EXPECT
Unique and unforgettable moments surrounded by the unparalleled blue Caribbean. Peace, relaxation, and lots of pampering for body, mind, and spirit.
WHY CHOOSE
If you want your vacations to be filled with memorable experiences this activity could be on top of your list. Exercise, massages, innovative treatments, and a myriad of details will make this floating Spa one more reason to smile.
HIGHLIGHTS
The Dr. comes from the sea, a change of scenery is healthy, and unwinding is the best medicine; in this tour you get all of that plus the benefits of all the techniques in our hands so your day will be unforgettable.

A change of scenery is healthy and relaxation is the best medicine, this is what Dr. Fish Ocean Spa is all about, also enjoy the benefits of all the relaxation techniques that we have in our hands to make your day unforgettable.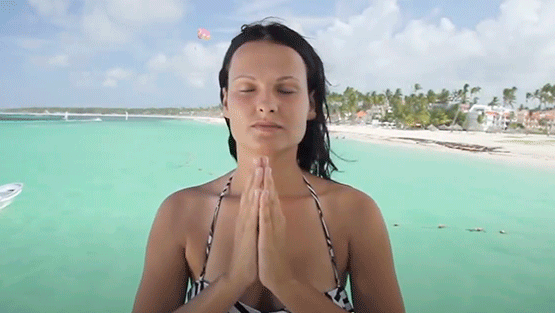 WHAT'S INCLUDED
RESTRICTIONS
Tour not suitable for expectant mothers
EXTENDED INFORMATION
The tour begins at 11:30 a.m. on a catamaran, a unique experience for your health.
The tour's name is due to our star dermatologists: small fish that naturally exfoliate your feet, fully regenerating the skin.
Bio-Pilates is a novel exercise system that combines slow exercise movements with breathing control while focusing on specific muscle groups.
In the floating mats, you feel truly at peace with the motion of the water and calming music.
We offer full-body exfoliation with natural products and electronic ionization equipment that will leave your skin soft, and your body relaxed and toxin-free.
Lunch at the exclusive restaurant includes couscous, beef, chicken, or vegetable skewers and salad and more, and, after that, we will sail back while you relax on the top deck of the Spa.