OCEAN SPA IN PUNTA CANA
Pamper your body at an Ocean Spa in Punta Cana! Combine the marine environment while enjoying a delicate massage, total relaxation on a floating mattress over the sea, and stretch your body doing Yoga and Bio Pilates.

*Departures from Bavaro, Punta Cana, Uvero Alto, Cabeza de toro and Bayahibe.
ACTIVITIES
Bio Pilates
Massages
Foot detox
Yoga
Fish pedicure
Spinalator bed
SCHEDULE
DAYS OF THE ACTIVITY
$5 usd transportation per person.
Transportation arrives at meeting points approximately 2 hours before the activity.
You must call us 48 hours in advance to schedule transportation for your activity.
INCLUDED
Lifejackets
WHAT'S INCLUDED
REQUERIMENTS
RECOMMENDATIONS
Bring swimsuit, sunscreen, and camera
PRICES
DESCRIPTION
On the Ocean Spa tour in Punta Cana, you will enjoy a VIP day with the caress of the sun and the breeze of an accomplice. Onboard a catamaran, you will have various activities and total relaxation to revive you. We will awaken all your senses with melodies, natural drinks, massages, and treatments that help you replenish energy, release tensions and release toxins. A new way to relax on the water and a delicious way to spend a day of your vacation in the Dominican Republic.
WHAT TO EXPECT
Ocean Spa also involves small fish that naturally exfoliate to your feet.
Unique and unforgettable moments surrounded by the fantastic blue sea of the Caribbean. Peace, relaxation, and much pampering for body, mind, and soul.
A new way to relax on the water and a delicious way to spend a day of your vacation in the Dominican Republic.
WHY CHOOSE
If you're looking to keep your vacation filled with memorable experiences, this activity could be one of the most important on your list. Exercise, massages, innovative treatments, and endless floating details will make this Ocean Spa in Punta Cana one more reason to smile.
HIGHLIGHTS
Changing the air is healthy, and de-stressing is the best medicine; this is what Ocean Spa is all about. Also, enjoy the benefits of all the relaxation techniques P we have in our hands to make your day unforgettable.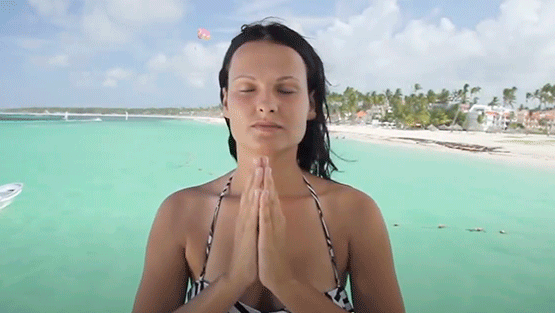 ITINERARY
The tour starts at 9:00 on a catamaran.
Fish experts in dermatology give natural exfoliation to your feet , leaving your skin regenerated.
Bio-pilates is a novel exercise system combining slow precision movements, breath control, and focus on specific muscle groups.
Floating mattresses provide you with a moment of complete peace and relaxation with the movement of water and soothing music.
We have full-body exfoliation with natural products and relaxation massage and electronic ionization machines that will leave your skin soft, body relaxed, and free of toxins.
Meals at the upscale seaside restaurant include couscous, beef wires, chicken or vegetables, salad , and much more, then make their way back onto the relaxing upper deck of the Spa in Bavaro.
12:30 The Ocean Spa in Punta Cana ends.
RESTRICTIONS
Pregnant women cannot participate.