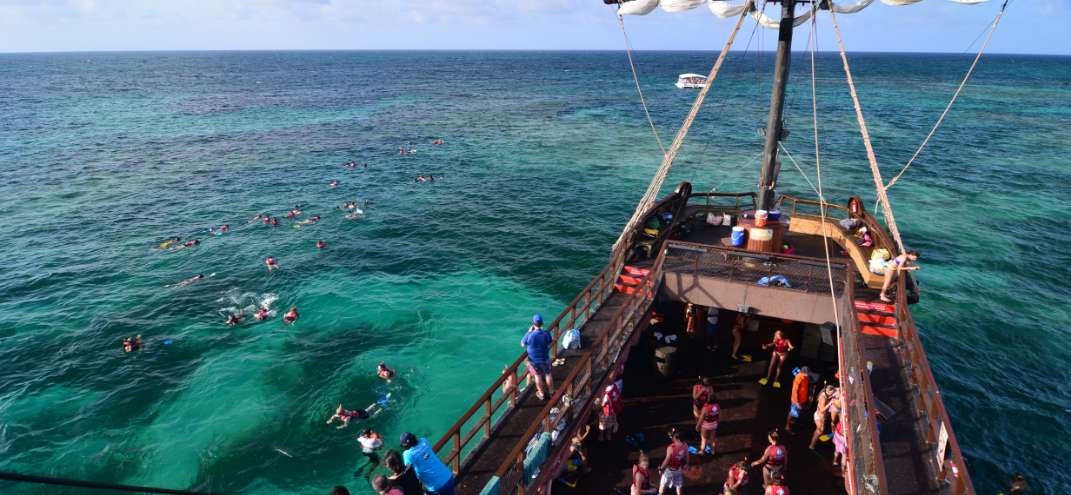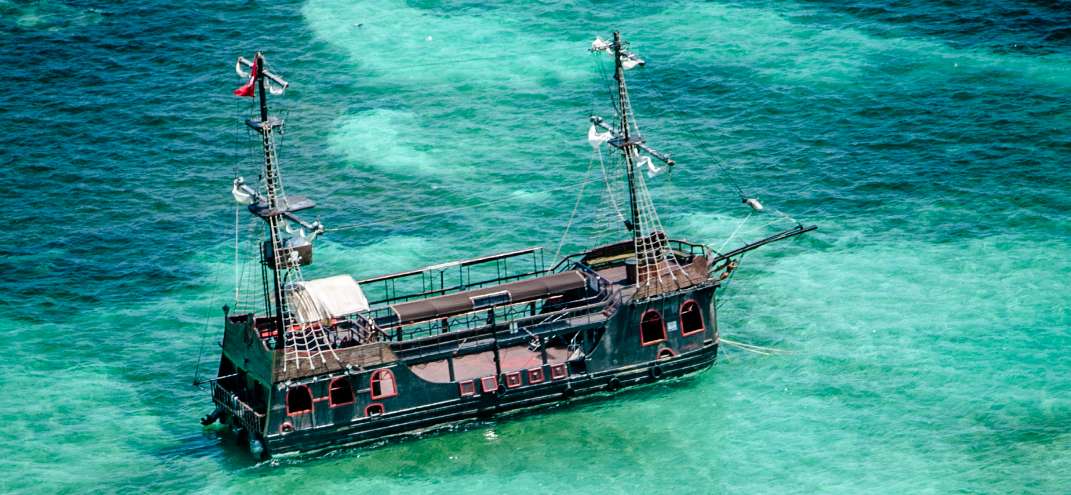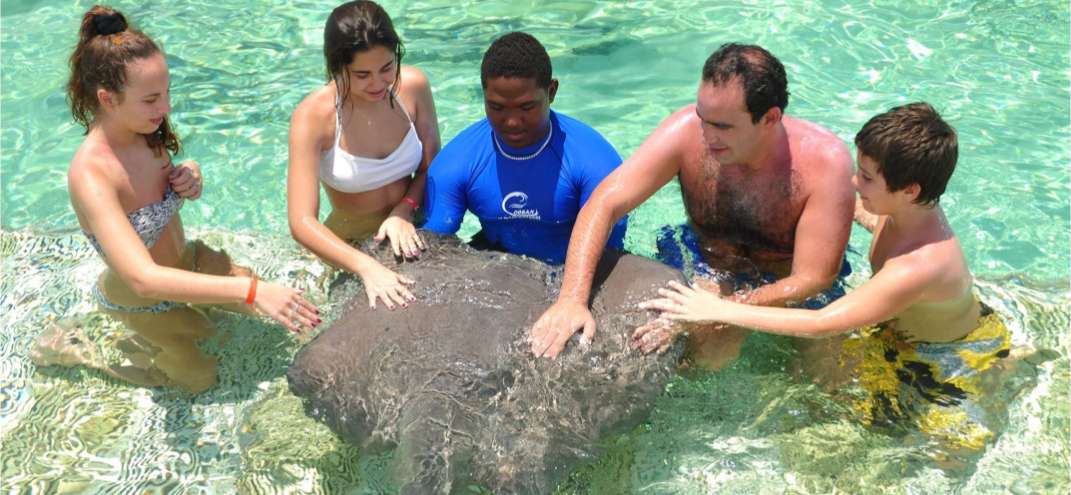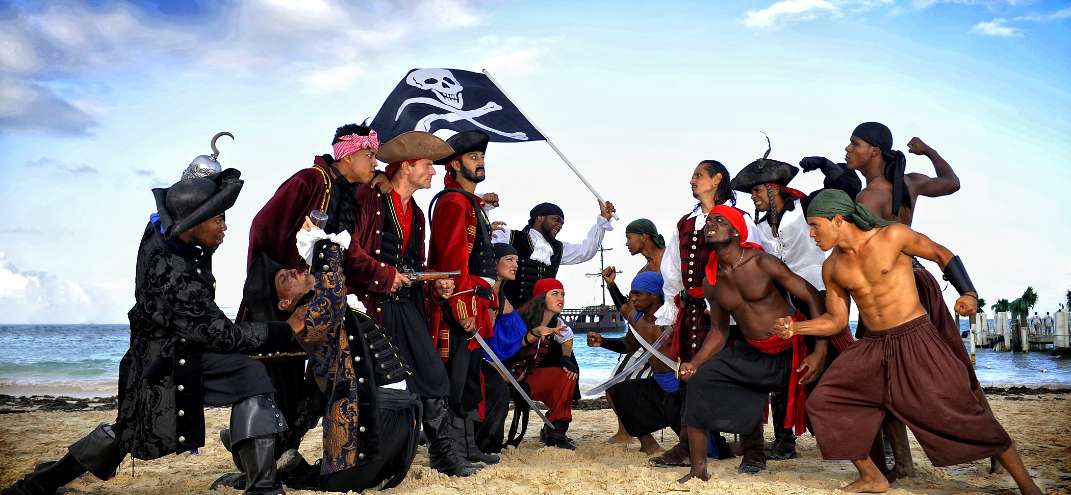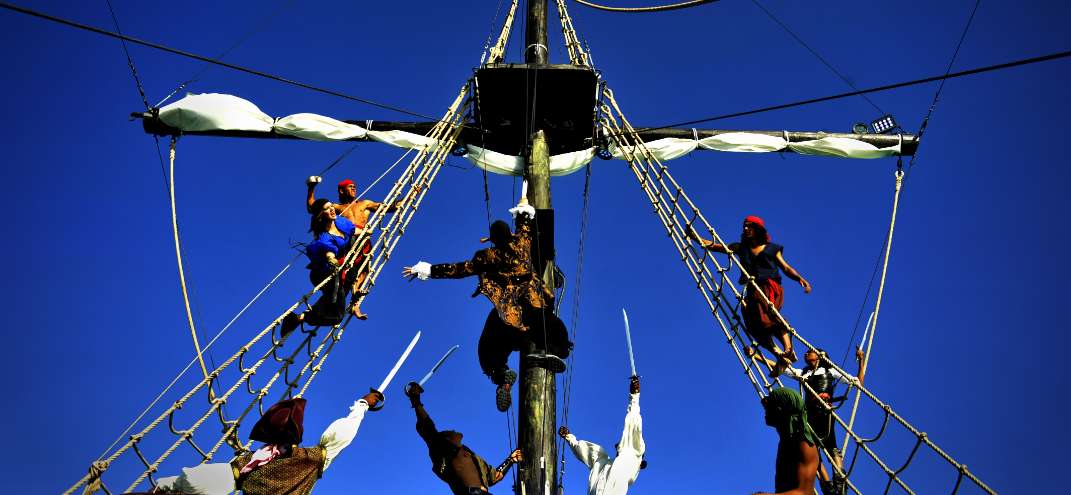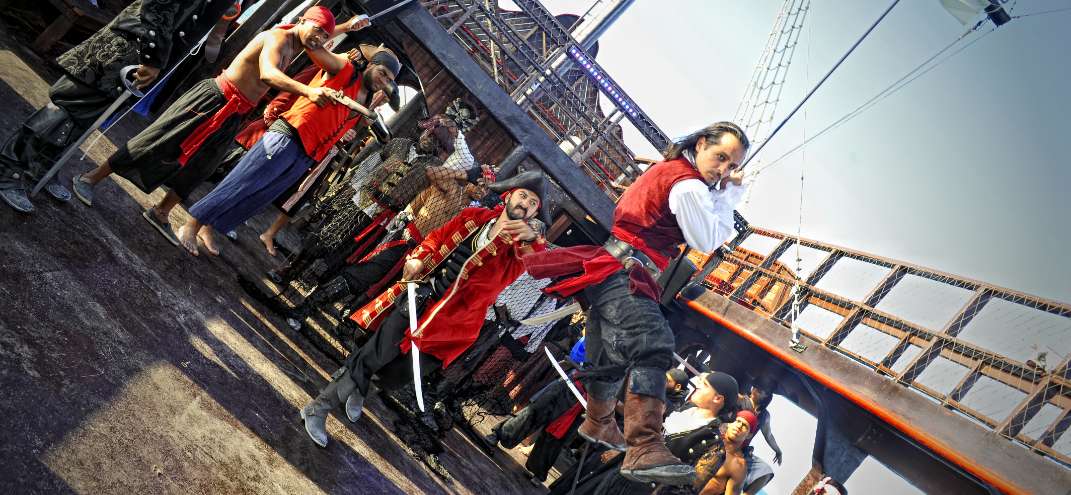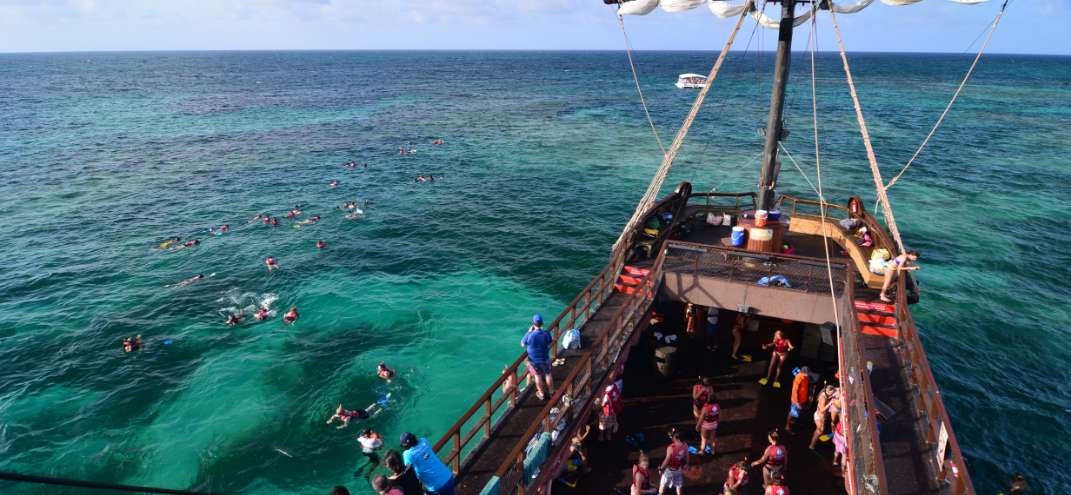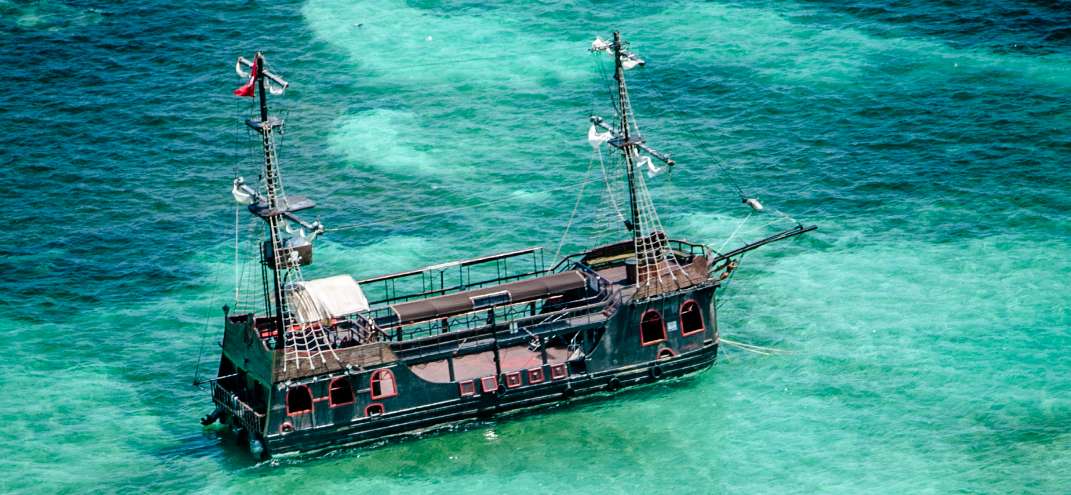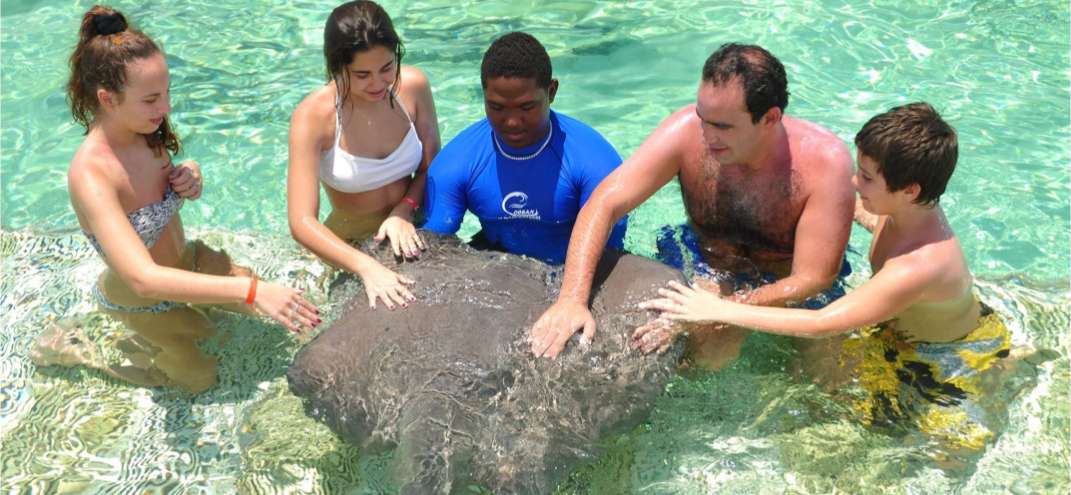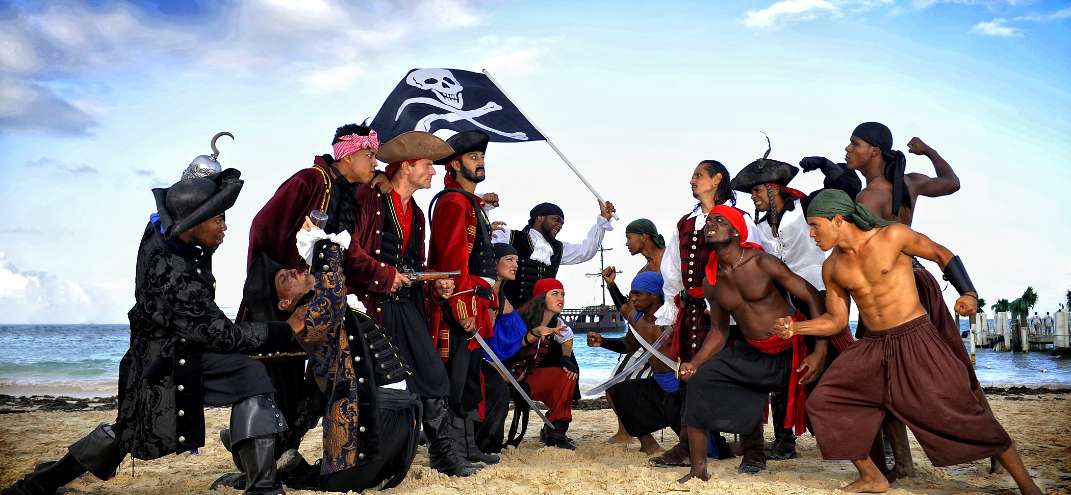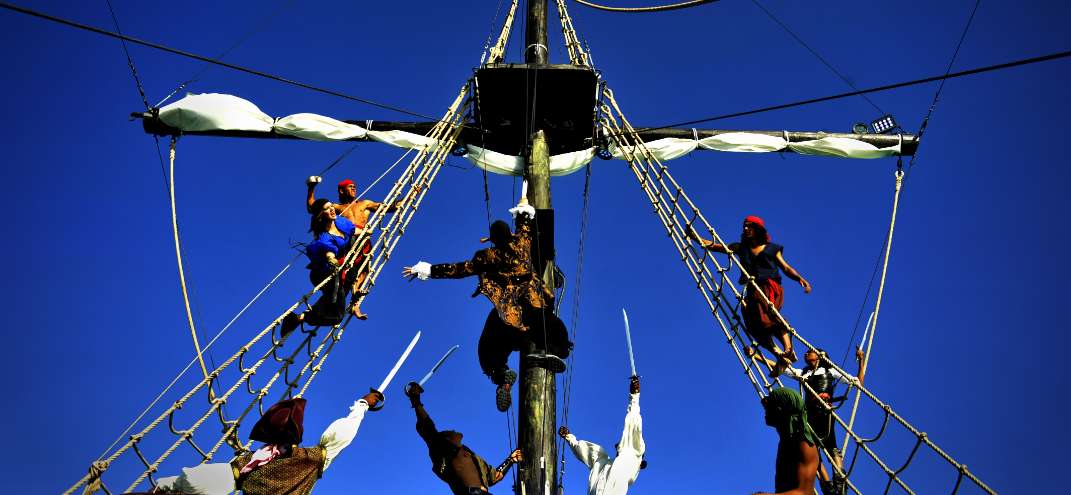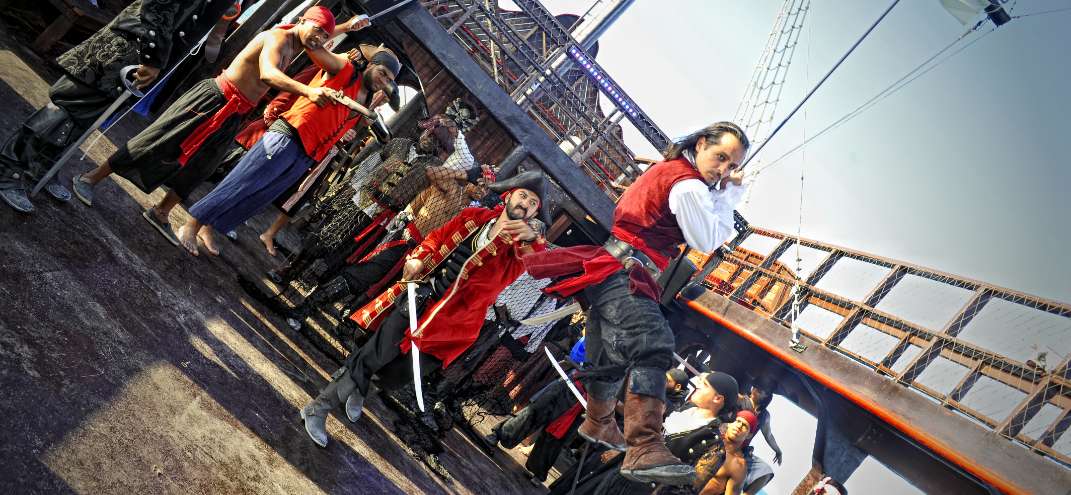 PIRATES TOUR IN PUNTA CANA + SNORKEL
Start the search for the treasure map snorkel in Punta Cana! Live the experience of swimming with manta rays, exploring the coral reef, visiting the shark island, and… Ahrrrg! Watch out for rogue pirate attacks!
What to expect
Three hours and a half of incessant fun and activities out of the series.
Reefs, beaches, colorful fish, sharks, manta rays, and rebellious pirates.
Scenarios and characters of an exciting history of pirates in Punta Cana.
Description
Receive the best training setting sail from the pirate ship Hispaniola and become the best! Learn how to snorkel in Punta Cana, use the treasure map, and overcome all the ocean's terrors, its rebellious pirates, sharks, and manta rays. Experience an unforgettable and fierce party!
What's include?
Itinerary
12:00 - 12:30 Arrival at Ocean Adventures.
12:30 - 13:00 Welcome onboard the boat La Hispaniola.
We will sail to the coral reef and train the recruits.
13:00 - 13:30 Snorkeling in Arrecife El Paraíso.
13:30 - 13:45 Show of rebel pirates while we sail to the Island of the Sharks aboard the ship La Hispaniola.
13:45 - 15:00 Snorkeling with sharks and interacting with manta rays in the sea.
15:00 - 15:30 We sail back to the beach, the outcome of the pirate history, drinks, and party.
15:30 - 16:00 End of the tour and we arrive at the beach.
16:30 Departure to the hotels.
Additional Information
The age to carry out snorkeling and catamaran activities is from 8 to 80 years.
No prior swimming experience is necessary.
Bring a towel, bathing suit, comfortable clothing, and biodegradable sunscreen.
It is suggested to bring cash or a card for souvenirs or additional services.
Pregnant women cannot participate.