TOURS DE PIRATAS EN PUNTA CANA + SNORKEL
An epic search for the Pirate treasure map will lead you to shark and ray Island and to explore the awesome coral reef. Beware of rebel pirate attacks! Arrg!

Departures from Bavaro, Punta Cana, Uvero Alto and Cabeza de toro
INCLUDED
Pick-up/Drop-off
*Only on selected locations
Lifejackets
ACTIVITIES
Pirate's ship
Snorkel
Visit Shark Island
Interact with stingrays
SCHEDULE
DAYS OF THE ACTIVITY
Tuesday to Saturday
The transportation will pass for you approximately 2 hours before your activity. Please be ready to avoid setback.
RECOMMENDATIONS
Bring your towel, swimsuit, comfortable clothing, and sunscreen
PRICES
DESCRIPTION
Beware, all those who dare come on board, if you don't enjoy adrenaline, intense emotions, and barrels of fun, interacting with colorful marine creatures and extravagant pirates. Cruising the ocean aboard the Hispaniola, you will be trained to become a true pirate, to snorkel, to seek a treasure map and to deal with the dreaded rebels and the imposing sharks and rays. It will truly be a fierce and mind-boggling party.
WHAT TO EXPECT
3 and a half hours of endless good times and one-of-a-kind activities. Reefs, beaches, colorful fish, sharks, rays, and rebel pirates, will be the stages and main characters of a very exciting story.
WHY CHOOSE
If you are an adventurer with an easy laugh, who loves adrenaline, something new and exciting, a unique experience, a lasting impression, a good story to tell: this pirate quest is perfect for you.
HIGHLIGHTS
The tour involves a treasure hunt by rebel pirates and old salts, the high seas will be explored by boat, you will be in the water with a snorkel, and you will have an encounter with sharks and rays. In short, a truly jolly adventure which will end, as it should, with a party.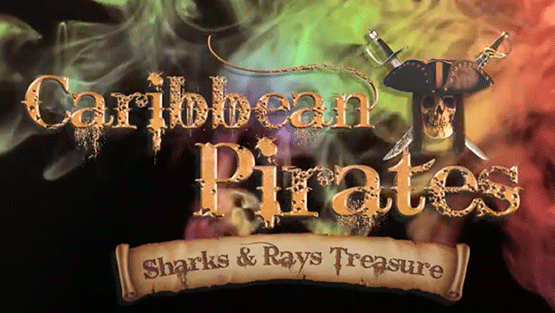 WHAT'S INCLUDED
Open bar with refreshments, rum and mamajuana
Interaction with rays and sharks
EXTENDED INFORMATION
Tour Itinerary
11:00 -11:30 Arrival at Ocean Adventures.
11:30 -12:00 Welcome aboard our boat La Hispaniola. We will sail to the coral reef and new recruits are trained.
12:00 -12:30 Snorkeling at El Paraíso reef.
12:30 -12:45 Rebel pirate show while sailing to Shark Island on board the Hispaniola.
12:45 - 2:00 Snorkeling with sharks and interaction with rays in the sea.
2:00 - 2:30 We sail back to the beach, conclude the pirate story, bring out the drinks, and party!
2:30 - 3:00 End of tour and arrival at the beach.
3:30 Departure to hotels.